GLENDALE CREATIVE Limited ('We') are committed to reducing our environmental impact and to continually improve our environmental performance as an integral part of our business strategy and operating methods. We will encourage customers, suppliers and other stakeholders to do the same.
With this in mind, we work directly with the organisation 'Products of Change' to review our Environment Policy Statement. Products of Change was founded to drive long-term sustainable change and is a leading sustainable movement within the creative and licensing industries. We build their recommendations into our working practices and update our policy when required.


We are committed to reducing our impact on the environment in all our activates and to comply with all relevant environmental legislation and integrate environmental good practice into our day-to-day operations. Whether it is materials we use and recommend, the miles we drive, the packaging we reuse or the trade waste we recycle, our aim is to continually think of ways to lower our carbon footprint and make greener choices.
Culture
We have involved staff in the implementation of this policy, for greater commitment and improved performance. We review this policy annually in consultation with staff, other stake-holders where necessary and with the Products of Change organisation.
Where possible we work with suppliers, contractors and sub-contractors to improve their environmental performance.
We use local labour and materials where available to reduce CO2 and help the community.
Environment
Our main studio and storage facility are based on a working farm estate. It is important to us that we are located within a well-managed estate where environmental considerations are a priority. Our estate is part of the voluntary EU Agri-environmental scheme. Several key benefits are detailed below:
The outside margins of the arable fields are not actively cropped, to benefit wildlife.
The hedges are trimmed once every two years, to benefit nesting birds.
The estate has planted hundreds of metres of hedges in the last 12 months and this will continue each year.
Large areas of land are not regularly cropped. These are only cut once each year, after ground-nesting birds have fledged.
Additional areas of land are used to grow a seed-mixture, specifically aimed to attract wild birds. This provides a valuable food source – particularly during the winter months.
Eco Friendly Products & Materials 
We are continually looking at alternatives to our frequently used materials to find more eco-friendly options that reduce our environmental footprint.
Printing
Using a range of print suppliers, we can select the one that best suits the requirements of your project.
The majority of our trusted print suppliers are located within 15 miles of our studio; significantly reducing the mileage required for deliveries. We work with printers who have ISO 14001 accreditation – or if they haven't yet achieved this, we ensure they have a clear ethical policy and commitment to improving their environmental performance.
Digital printing
The majority of print we produce for our clients is now digitally printed. This process has clear environmental benefits.
Digital printing requires plastic toner cartridges which are recycled. They are collected in bulk from our suppliers, re-filled and re-supplied again
Paper waste is, on average, 90% less per job
Metal plates are not required within the print process
All print is alcohol free
Lithographic printing
Where lithographic production is required, the process obeys the following steps:
Vegetable based inks are used
Used plates are collected by a licensed waste carrier and are recycled
FSC® certified paper
All paper used from our carefully sourced suppliers is Forest Stewardship Council® certified. FSC® certified paper is paper that has been harvested in a responsible manner. This offers customers the ability to choose products from socially and environmentally responsible forestry.
Recycled paper
Clients can choose to print on recycled paper. This makes use of waste paper and its production requires less energy and fewer chemicals. It provides a market for paper waste in the UK, encourages more recycling and reduces the amount of waste paper going to landfill. Please note – sourcing recycled paper is more expensive that standard FSC paper, but we can provide quotes for both our standard FSC and recycled papers to clients if require.
Carbon Balanced paper
What is Carbon Balanced Paper?
Carbon Balanced Paper is a simple way for organisations to reduce the carbon impacts of their printed communications. We can provide our clients with a quote for this process and then manage the application for each print project on their behalf.
Organisations can then use the World Land Trust logo on their print to communicate their support. The total amount of CO2 balanced and land area preserved is quantified in a unique certificate, which an organisation can use in its environmental reporting and marketing.
Carbon Balancing is facilitated by the World Land Trust – an international conservation charity who promote the preservation of high conservation value forests. Carbon balancing works by taking an average of the carbon that would be created in the production of a paper (or paper-based packaging) product and then purchasing the equivalent amount of ecologically important standing forests that are under threat of clearance. This 'locks in' carbon that would otherwise be released and securing its continued absorption from the atmosphere – balancing the carbon created in your purchase.
Laminates and plastic cards
Alternative finishes include bio-degradable laminates. We can switch matt and gloss laminated print to a new biodegradable laminate. When the print reaches the end of its life, it can be composted and within two years it has gone without leaving any contaminants in the soil. We work to promote the bio-degradable laminate with our clients. However, as it is currently more expensive than the non-bio-degradable alternative, we can provide our clients with quotes for both finishes.
We also recommend our bio-degradable 'plastic' cards when clients require products such as event badges, name tags, cloak room tags, etc.
Packaging
We reduce the use of packaging as much as we can. We use cardboard and paper where possible and bio-degradable acetate; green Oxo-degradable bubble wrap and bio-degradable mailing bags when delivering to clients. We have reduced our use of single use plastics – for example, we supply all business cards in cardboard boxes rather than traditional plastic boxes.
Office supplies & cleaning materials
We minimise the use of paper in the office use electronic communication when we can. We seek to buy recycled and recyclable paper products and reuse and recycle all paper where possible.
We will evaluate the environmental impact of any new products we intend to purchase and will favour more environmentally friendly and efficient products wherever possible.
Cleaning materials used are as environmentally friendly as possible. We use compostable bin liners and refuse sacks. For cleaning we purchase Delphis, Method and Ecover branded cleaning products or comparable brands.
Energy and Water
We seek to reduce the amount of energy used as much as possible. Lights and electrical equipment are switched off when not in use. Heating is used with energy consumption in mind and is turned down significantly when we are not in the office.
We will be able to move our gas energy supplier from December 2020. We commit to sourcing our gas supply from an energy supplier who can supply 'green gas' from biofuel products / carbon neutral gas.
Our electricity is supplied via the farm estate and we cannot choose this supplier.
Computers 
Our design team work on Apple computers. Apple's product line far exceeds strict Energy Star guidelines, and are designed with cleaner safer materials, reduce and eliminate harmful toxins commonly used in IT manufacture, for instance replacing PVC in their power leads with a safer material. We recycle all our machines at the end of their commercial life cycle or donate them to people who can continue to use them.
Transportation
We promote the use of travel alternatives such as e-mail or video/phone conferencing. Where travel is deemed necessary, we will endeavour to make use of the most environmentally friendly option.
Many members of our team previously worked within agencies in London and commuted large distances to work. The majority of our team now live within the local area, travelling only a short distance to the studio, reducing the overall time and distance required to commute to work.
Recycling
We donate our ink cartridges to a local school who recycles them as part of a charitable scheme.
We initially sort our waste and recycle all packaging and plastic where possible. We only use licensed and appropriate organisations to dispose of waste. Our general waste is sorted and recycled where possible by our local authority.
Products of Change
Productsofchange.com


Products of Change was founded to drive long-term sustainable change within the creative and consumer products and licensing industry. They specialise in driving brand growth and are leading a sustainable movement within the creative and licensing industry called the Products of Change Group. Glendale Creative is an active member of the Products of Change Group and we attend the regular meetings organised to share ideas, best practice and drive change. The meetings are hosted by group members who can accommodate the growing numbers within the group – this has included the Natural History Museum and the BBC.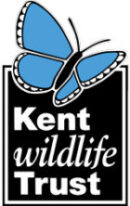 The Kent Wildlife Trust helps shape the landscape so that it is better for wildlife, better for people and better for business. Our studio is situated directly next to the river Darent and surrounded by stunning countryside and wildlife. We partner with this organisation to support their big vision of how things can be done differently and understand how we can better protect our local area.
Printers Against Plastic
We support the Printers Against Plastic campaign, whose mission is to reduce the dependency of single-use plastic across the printing industry by raising awareness igniting thought to inspire change and sharing the information of viable alternatives.
Plastic Free City
Plastic Free City is the City of London Corporation's initiative to help businesses, workers, residents and visitors across the Square Mile reduce their reliance on unnecessary single-use plastics. Many of our clients are based within the Square Mile, and we work with them to support their projects with alternatives to single-use plastics.
Lend With Care
Lend With Care brings together entrepreneurs in developing countries with people with can support them. Run by one of the world's leading aid and development organisations, Lend With Care is a revolutionary way to help people with small businesses in the developing world. We support this organisation by lending money from our business to theirs, supporting specific projects. Once the project has been completed, we reinvest the money again into new projects.